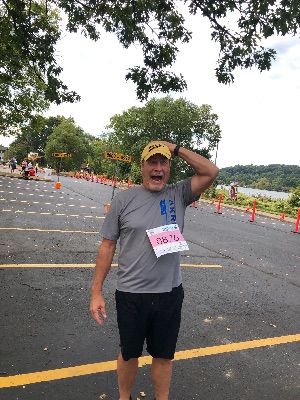 Dave Wartko, an active husband and father, is a terrific example of being the best advocate of your own health. Dave is an avid runner and walker for the past seven years. In 2016, he noticed that what he normally ran without difficulty had become difficult. Although he had no overt chest pain and doctors were initially reluctant to do tests on an otherwise active runner, because he could not exercise at the level he usually did, the doctors were able to discover that he had a 95% blockage of his right coronary artery. A stent was placed and he has been running at his best ever since. He credits exercise for saving him from a heart attack or stroke.

In 2017, Dave tore his bicep away from the bone and underwent surgery to fix it. Unhappy with his progress in physical therapy, Dave has been working with Sonia and is recovering his strength well.

Exercise and the attention of a Certified Personal Trainer and Certified Medical Exercise Specialist has helped Dave maintain his active, healthy lifestyle and recover from injury. He recently completed a leg of the Akron Marathon Relay, and we are certain will log many hours on the treadmill this winter.