Current Spotlight – Patty Wartko
---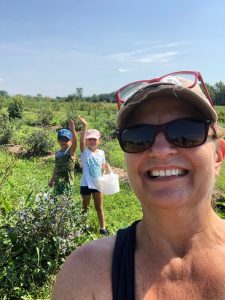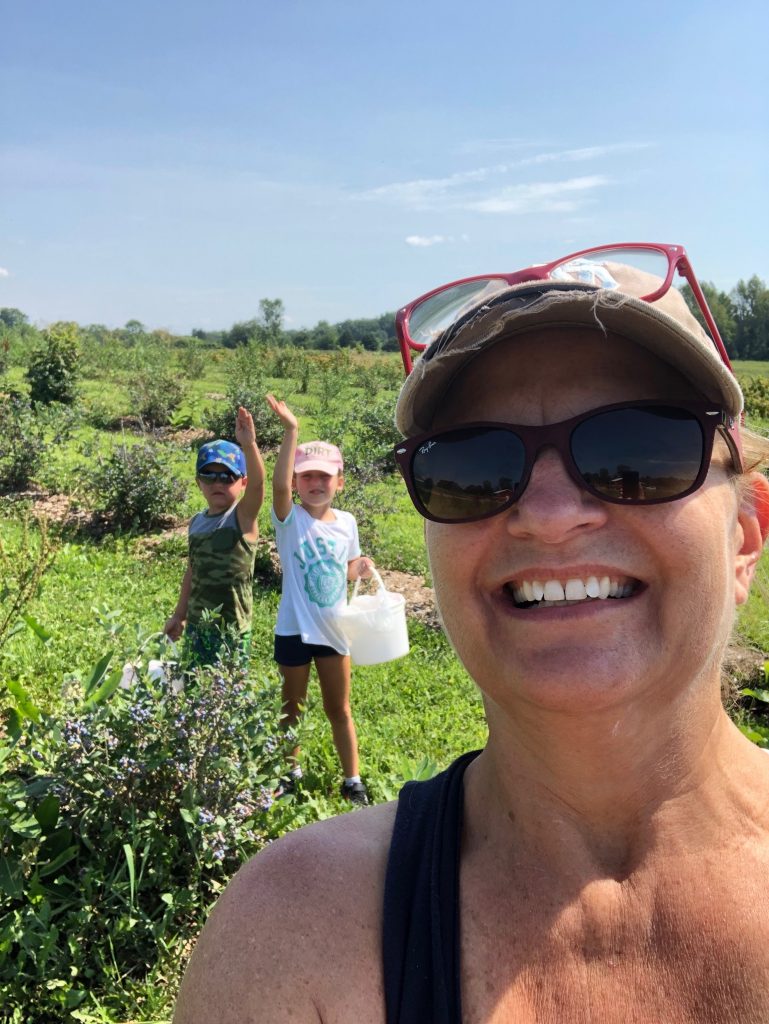 Patricia Kathleen Wartko (nee Bralek) is a strong-willed, fierce protector of her family. She has been married to her best friend and husband for 38 years, and has run the family construction business for the past 22 years. Importantly, she is a triple negative breast cancer survivor.
Patty was diagnosed with breast cancer in 2015. After completing 4 rounds of intense chemotherapy and 7 weeks of radiation, Patty is cancer free and plans to remain so for the rest of her life. She began working out with Sonia at Get 2 the Core Fitness prior to her diagnosis, and continues after completing her therapy. She believes that "focusing on one's personal health can be the best medicine as it was for me.  I now focus on natural means for healing and mostly exercise and fitness to help me through low times."
Patty notes that she continues to face challenges such as managing her time to fit in workouts and making good snacking choices, particularly in the evening. She notes that having Sonia as her trainer keeps her on track to spin twice a week, helps her maintain her strength, and holds her accountable to making good food choices. Her newest of many goals in life is to lose 15 pounds.
Patty summarizes the importance of resiliency and health when she says, "I recommend anyone that has had a life changing occurrence to look for a focus besides the illness or situation, whether it is depression, physical illness or family troubles". Having a personal trainer to help you along the journey can help as Patty notes, "I always know Sonia is there to support me and answer questions on health and fitness for both myself and my husband".
---
Previous Spotlights
Kathy Nolan – Kathy Nolan exemplifies gratitude and resilience.
Molly Merryman – Molly Merryman, the Mount Fitness Challenge winner, balances a busy career and family life as she crushes her fitness goals: losing weight, being more physically fit, and, most importantly, being active and "having energy now and into my retirement".
Kim Spoonhower – Sonia helps strengthen your core, and with that strength comes the confidence to conquer the world, one small goal at a time.
Judy Moore, Trailblazer – Join Judy and set a goal for your own fitness this fall and blaze your own trail in a local park or neighborhood!
Be Your Own Supermodel – This summer, put on your shorts, pull on your swimsuit, and define beauty and health for yourself! Make the most of the long, sunny days and get out and get active!
Kate Wartko – Kate's motto is, "I want to be like a sunflower, so that even on the darkest days I will stand tall and find the sunlight."
Bridgett Rinalli – Her long road to recovery reminds us to give our bodies the gift of time to heal and strengthen. "Never lose sight of sight of your goal, even when its really, really hard! Stay the course."
Donna – Donna is 60 years old and enjoying life after she adopted a lifestyle of fitness, nutrition, and healthy living. Donna's favorite color is yellow, which is "bright and warm" like the sun and the warmth and inspiration her story offers others.
Carol Cain – Carol offers the following advice to others with similar goals of improving their fitness: "Every journey up a mountain runs into rainy days or even landslides. But one keeps climbing by alternate routes to the summit".
Connie Bradley – Connie Bradley exemplifies perseverance along her path towards health and fitness. Connie began her remarkable journey six years ago, and along the way lost 140 pounds, completed two half marathons, and one ultra marathon.
Judy Moore – Judy Moore is mother to three children and a volunteer at Akron Children's Hospital for over twenty years. She has been a client at Get 2 The Core Fitness for the past 2 ½ years where she has worked to achieve improved balance, strength, and stamina.
Beth Brinkley – Beth Brinkley began working out at Get 2 the Core Fitness two years ago, and is proud that she feels more comfortable in her clothes, she makes better choices with eating and exercise, and most importantly, she feels healthy.
Alisa Shepard – Alisa Shepherd is a cancer survivor, a new grandmother, and in the past year of working with Sonia, Alisa has been meeting her goals of improving her health, losing weight, gaining strength and improving back and leg pain caused by spinal stenosis.
Don Eagon – With dogged determination, Don Eagon, an avid cyclist and cancer survivor, persevered along many difficult roads on his health journey.
Pep the Elf – Those holidays are just hard to get through without getting off track. Pep the Elf has found some tricks to try to help you get through them with him.