Pep works his core at Get 2 the Core.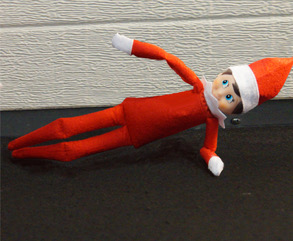 "I want to get to my core today!" Pep cried as he ran into the gym. Since cutting back on his sugar he definitely has more energy.
Today we worked on side planks. Lay on your side and raise your hips off the floor so that you are balanced on your forearm and feet.  Engage your core to keep you steady and make sure your hips don't sag to the floor and stay in line with your torso. Hold for 15 seconds. Switch sides and repeat. If 15 seconds is to easy, try 30 seconds and increase as you can over time!
Try these and other core-strengthening exercises available at the Get 2 The Core Blog.