I have missed you all! It's been quite a while and a lot that has happened while I was
not blogging. About a year and four months ago I opened my own private gym and it has been nothing but a blessing! Thanks to my family, support system, and my clients for believing in me.
I was invited to participate as a blogger for The Mom Squad  that is sponsored by 95.5 FM The Fish. I've been able to share health and fitness tips with their audience and I have met a lot of wonderful people through the radio station's blogger community and functions.
And of course we are keeping very busy with our kids! Our oldest, Tyler, is a senior at Tiffin University and plays on their golf team. We traveled to many of his tournaments this past fall and recently traveled to Las Vegas, Tennessee, and Myrtle Beach to watch him play. And we still have a few more trips planned to watch him play this spring! Justin, our second oldest, decided to go to Baldwin Wallace and play football so we have been fortunate enough to be able to go watch all of his games this season. Jake, our third, played golf this fall and basketball this winter. He is now on an AAU basketball team and we will be doing some traveling with his team this spring. Sarah, our youngest, played basketball this winter and played on a traveling team too. She is now taking a break from basketball and is focusing on practicing her singing. Needless to say, I have been pretty busy with work and family, but I love every minute of it!
ACE-AHFS Certified!
Much of my time away from blogging was spent behind the books. I spent quite a bit of time becoming ACE-AHFS certified, which stands for an Advanced Health and Fitness Specialist. So what does it mean now that I am a certified ACE- Advanced Health and Fitness Specialist?
An ACE-AHFS has the knowledge, training and experience to work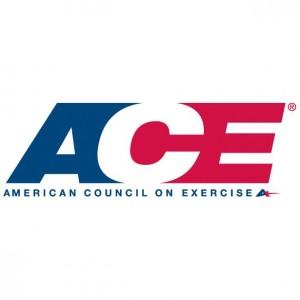 with clients who currently have, or are at risk for developing health conditions. It is a viable part of the healthcare community, offering programs that support the existing services provided by licensed healthcare professionals, and to provide a continuation of care for those who have not reached maximum rehabilitation potential.
An ACE-AHFS can serve those who:
Are at risk for chronic disease or dysfunction
Have borderline health conditions that can be reversed or managed with a progressive health and fitness program
Are newly diagnosed with cardiovascular, metabolic, or orthopedic conditions and who are in need of professional health and fitness guidance
Have chronic cardiovascular, metabolic or orthopedic conditions and are in need of continued health and fitness guidance
Are post-rehabilitation patients following discharge from an outpatient rehabilitation program
I am excited to work in conjunction with each client's' current health care team to establish the most effective health and fitness plan. In the last year and a half I have had the privilege to work with a client who had cancer, had a kidney removed, a partial lung removed and was able to help them get back to riding their bike and on the 1 year anniversary of their surgeries they finished a 67 mile bike race!
I've worked with a stroke patient who has gone through all of their rehab but still needed help getting stronger and being more independent. I also have a client in an assisted living home where I have helped her go from walking with a walker and someone constantly holding on to her, to walking upright holding only on to someone's arm and also finishing a 1 mile walk race!
I work with weight loss clients, pre-diabetics, diabetics, those with autoimmune disorders, elderly working on their strength and balance, those training to run short and long distances, those who play tennis, golf, hockey, and those wanting to be stronger, more fit, and healthy to feel better and take care of their self, families and loved ones.
If you have any questions about  or want to know if I can help you, please comment below or send me a message. I'd love to hear from you!
New adventures and new ways to help!