Enjoy autumn outdoors.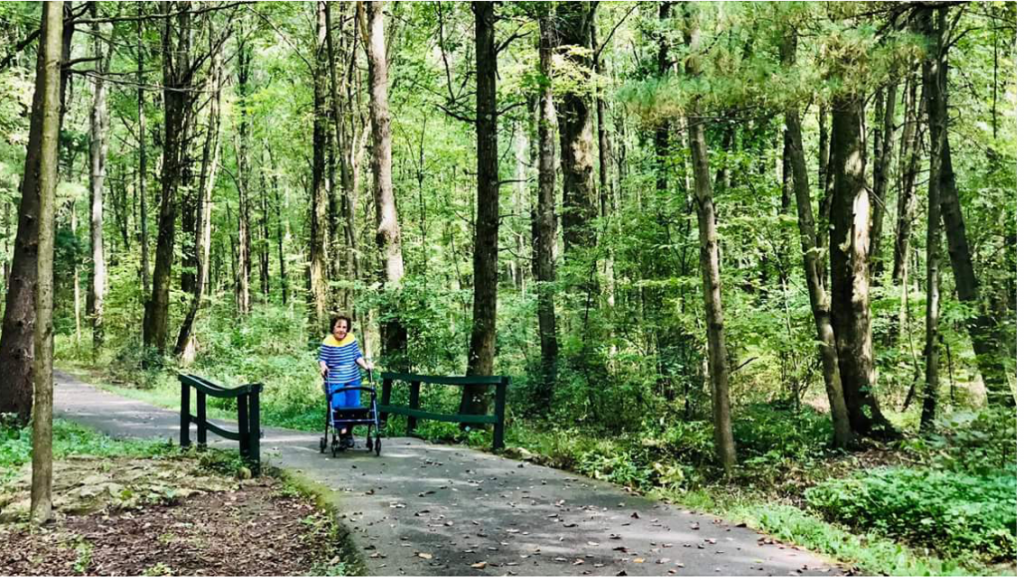 Advertisers would like us to experience the beauty of fall in a pumpkin spice [insert calorie dense sugary drink/processed food here]. This year, take back autumn- instead of sitting on the couch sipping a drink that we are told captures the spirit of fall, take a walk and enjoy the warm air, crisp breeze, and spectacular color of the outdoors.
We are fortunate to live in an area with abundant, well-maintained public parks and walking and hiking paths to suit every ability. For example, the Summit Metroparks offers the Fall Hiking Spree, and Stark Parks offers the Start Exploring program. Wildflowers and stunning foliage line the Towpath for miles, and paved multi-purpose trails line the parks in many local towns.
Whether it is a walk through your neighborhood, a run along the Towpath, or a hike in a nearby park, ditch the pumpkin spice latte, get moving, and enjoy the true beauty of fall.
Need more inspiration? Read this month's Client Spotlight to see how Judy More, pictured above, is blazing a trail through Stark Parks to achieve her fall fitness goals!